FUTURE PROOFING MACADAMIA FARMS IN QUEENSLAND
The Burnett Mary Regional Group have two Industry Recovery and Resilience Officers (IRROs) to assist producers in the Burnett Mary Region as far up as Seventeen Seventy and Bundaberg in the North and across the Sunshine Coast, Gympie, Fraser Coast and North and South Burnett.

The Industry Recovery and Resilience Program assists eligible primary producers with flood management plans and specialised recovery support from the 2021 – 2022 flooding and high impact rainfall events that affected 23 Local Government Areas in Qld. The IRRO program is jointly funded through Commonwealth-State Disaster Recovery Funding Arrangements (DRFA).
Industry Recovery and Resilience Officers are able to visit producers and assist them in completing flood management plans and put them in touch with other programs providing grants and loans.
The project compliments the current Department of Agriculture and Fisheries Drought Resilience Program, offering eligible primary producers the opportunity to take advantage of a complimentary service to complete a farm business resilience plan.  This will help producers when planning to seek funding and assistance that may be available under industry programs as it will form part of their ongoing Farm Business Resilience Planning.
IRROs are working closely with Queensland Farmers Federation and Growcom to deliver these services across the 23 Local Government Areas in Qld (more information in the attached flyer).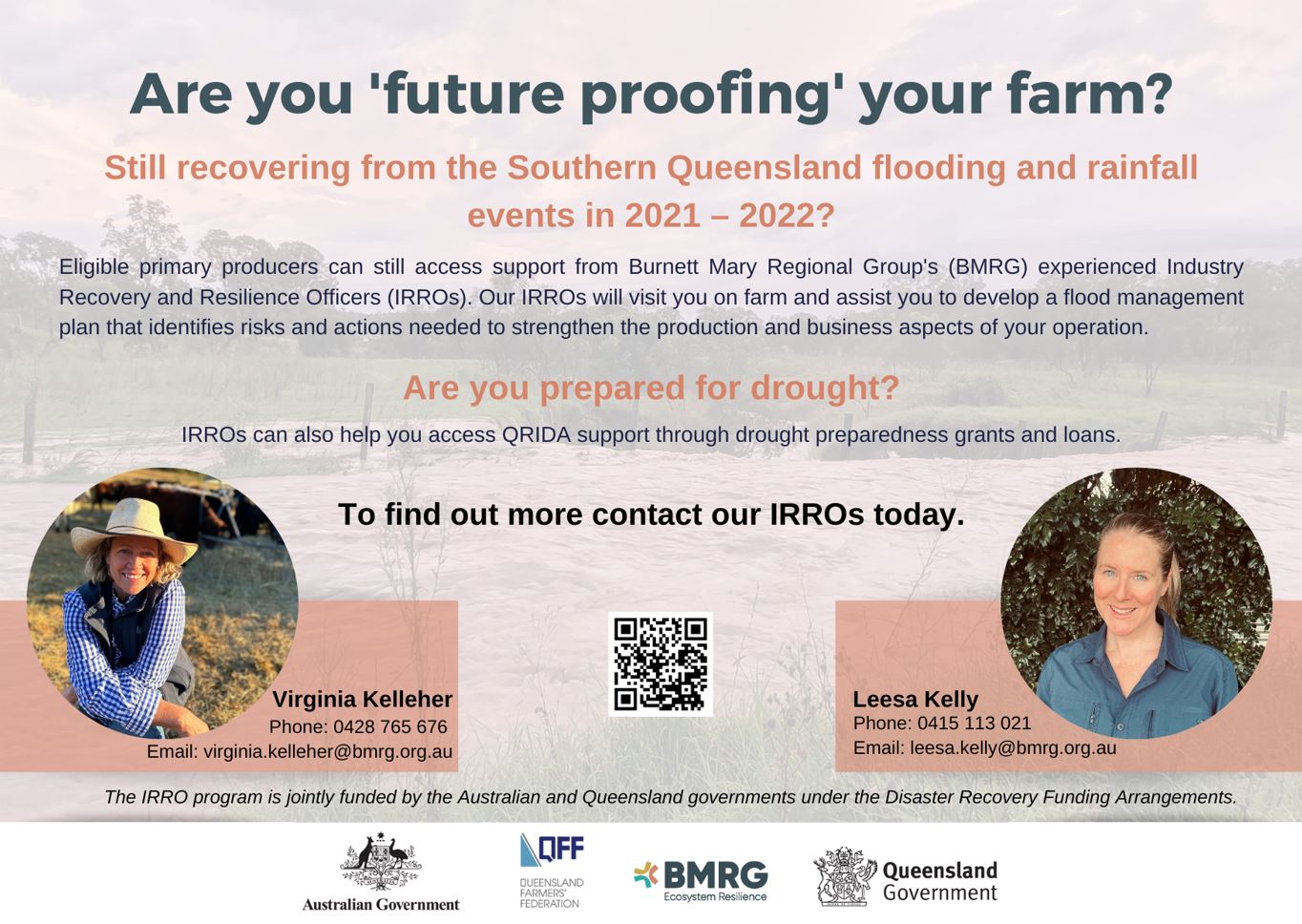 CHECK OUR EVENTS PAGE FOR UPCOMING GROWER WORKSHOPS