MEET THE SUNCOAST GOLD TEAM   
Suncoast Gold has always been a significant employer in the Gympie Region and although we now use a range of advanced technology in our production system, we are still a major employer of locals in the region.  We are proud to have a number of long standing employees including many who have been with us for over 20 years. 
Our team is committed to quality, safety and customer service all the way from the farm to deliveries, cracking, processing, warehouse and our customers.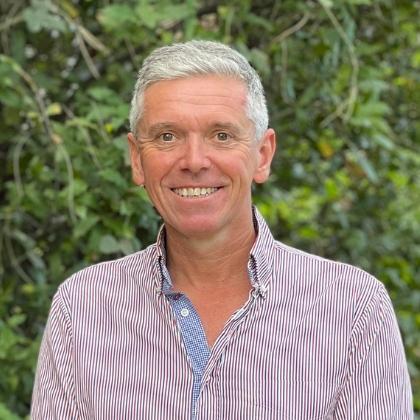 JULIAN LANCASTER-SMITH
GENERAL MANAGER
Julian joined Suncoast Gold as General Manager in 2022, and comes to us with impressive experience in both FMCG food and automotive manufacturing in Queensland.
From 1992 to 2016, Julian was CEO of a family business that manufactured cakes that were marketed to large retailers all over Australia & overseas.  Focusing on supply chain, marketing, productivity and profitability, Julian grew the business significantly, and managed a team of over 100 employees.  Being a manufacturer of perishable foods, the business had a high emphasis on food safety and quality control alongside a focus on continuous improvement & safety.
More recently Julian managed the business development & sales and marketing for an automotive customisation business in Toowoomba where he grew both the traditional sales revenue and online sales significantly, and was heavily involved in other aspects of the business.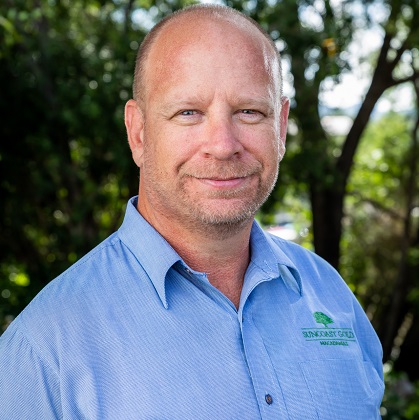 David Rivers
CHIEF FINANCIAL OFFICER
David joined SGM as CFO in June 2017, moving to the region from Northern NSW. He is a Chartered Accountant with over 22 years' experience in both the private and commercial sectors, including CFO's positions in the Construction and Manufacturing industries. Prior to this, David held senior Corporate Finance roles with Big 4 and mid-tier Chartered firms in SEQ, working on M&A's, IPO's, IER's, due diligence and various specialised forms of valuations.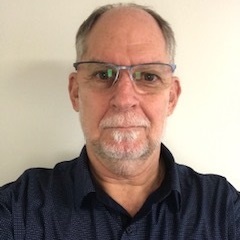 BRETT GRANT
OPERATIONS MANAGER
Brett comes to SGM with 25+ years' experience in food processing for both export and domestic markets, project management and managing large teams, including experience in baking, ginger, snack and confectionary.  Brett's passion is to lead people by example and deliver on the three drivers of Safety, Quality and Cost.  With experience in large established companies and new ventures, Brett has proven ability in streamlining processes to achieveqality, efficiency and the best results for the customer, delivered on time and in full.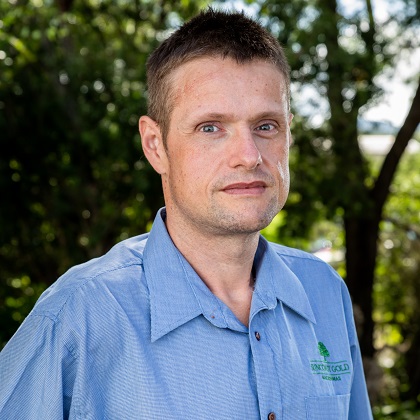 ROYCE ALCORN
QUALITY ASSURANCE MANAGER
Royce has over 20 years' experience in the food manufacturing industries as a specialist food safety and quality expert. Royce has been with SGM since 2009 and over the years has been involved in a number of key projects to gain a better understanding of Macadamia drying, processing, quality and shelf life.  As Quality Assurance Manager Royce is responsible for all aspects of quality at the factory from NIS and kernel testing, domestic and international food safety and quality auditing and compliance. Qualifications – BSA Food Science Technology & Engineering, Diploma of Food Processing.
MICHELLE DUFFEY
CUSTOMER CONTRACT MANAGER
Michelle is a Gympie local, born and bred.  Her entire work history has been in the Export Industry, from International Freight Forwarding including Import/Export and Sales to Export Co-ordinator for Laminex Industries in Gympie for many years.  Michelle has been with SGM since 2017 and works closely with the marketing team at Green and Gold Macadamias, SGM Management, Production and QA departments in Domestic & Export Sales from point of contract through to delivery.  Michelle has a strong focus on Export and Domestic customer contact and service, and strives for success in delivering to the needs of our Macadamia customers.
MEGAN BOOTE
GROWER SERVICES MANAGER
Megan joined the Grower Services Team at SGM in 2016 as Technical Officer, servicing the Queensland growing regions of Gympie and Glasshouse with a strong focus on Integrated Pest and Disease Management (IPDM).  After completing her Agricultural Science degree in 2001 at the University of Melbourne, Megan gained experience in a broad range of agricultural fields from intensive livestock production to rural lands management.  Megan's strength is in communicating with growers, encouraging and assisting them to take on best practice production methods to ensure they achieve sustainable yields, and that the highest quality macadamias are delivered to the factory for processing.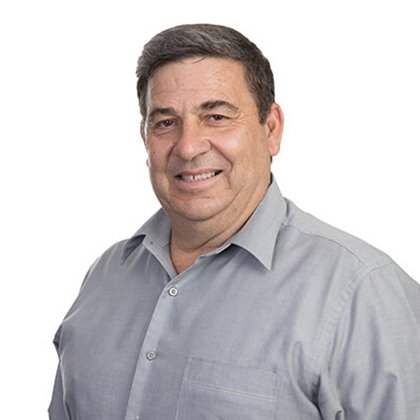 Geoffrey Chivers
CHAIRMAN
Appointed Director May 2014 and became Chairman in 2016. Geoff has been a member of the Bundaberg Fruit and Vegetable Growers' Co-Operative for approximately 30 years and has previously held the roles of Chairman and Deputy Chairman for BFVG. He was appointed to the Queensland Minister for Primary Industries Horticultural Industry Development Group in 2013. Geoff has grown macadamias since 1989 and now manages approximately 15,000 trees. Geoff became a Suncoast Gold shareholder in 1998.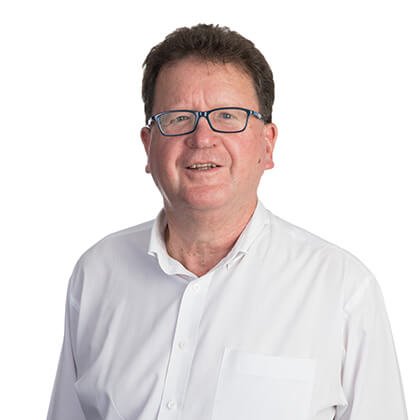 Francis James Manning
DIRECTOR
Appointed to the board in 2003, Frank held the Chairman role from 2004 to 2016. Frank has over thirty years of experience in the accountancy profession (sixteen years with Price Waterhouse and was a partner with this firm). He specialises in the business services and corporate finance area of the profession. He has a wide experience in both taxation and financial consultation work. Frank is currently a principal of RSM and is a member of the Institute of Chartered Accountants in Australia. Frank is also a Director of Green & Gold Macadamias (Aust) Pty Ltd. Frank comes from a rural background and currently operates a small macadamia orchard.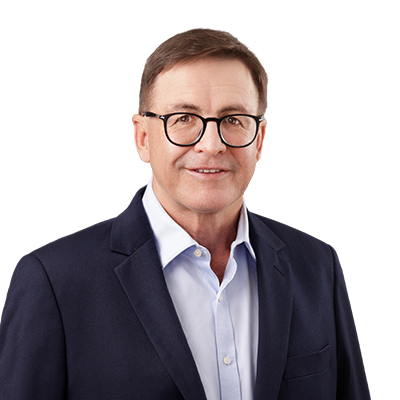 Andrew Strahley
DIRECTOR
Appointed Director of Suncoast Gold in September 2008. Mr. Strahley is the Managing Director of Head of Australasian Agricultural Investments, Manulife Investment Management Timberland and Agriculture (Australasia).  Mr. Strahley joined Manulife in its Australian inception in 2000 when known as Hancock Farming Company and has over 30 years experience in corporate agriculture, both domestic (Australia) and international, with many years in senior management positions with ConAgra (AMH), Mitsubishi (Aust) and the Australian Meat and Livestock Corporation (AMLC). As property manager, he oversees Manulife's Australian properties including asset acquisitions, dispositions and operations. Mr. Strahley holds qualifications in Applied Science in Agriculture, studying at the Charles Stuart University at Wagga. Mr Strahley's family farm cereal crops and livestock and is a member of the Australian Institute of Agricultural Science & Technology and serves as a Director on several agricultural boards, including Manulife Investment Management Timberland and Agriculture (Australasia).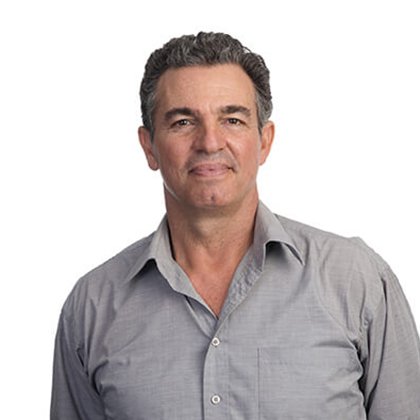 Luigi Coco
DIRECTOR
Appointed Director April 2009. Luigi has served on the executive board of the Queensland Strawberry Growers Association (QSGA) for the last ten years. From 2004 to 2007 he represented the Association as a delegate to the Industry Advisory Committee and Strawberry Australia Inc, which was were responsible for shaping the future of the industry in partnership with government bodies, DPI and HAL. Luigi is currently the President of (QSGA) Queensland Strawberry Growers Association and chair of the Queensland Strawberry Growers Association Promotional Council. Luigi currently serves on the board of Directors of the Elimbah Fruit Growers Association.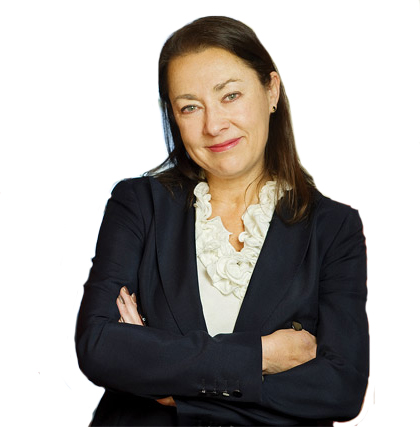 Annette Fontana
DIRECTOR
Annette is a shareholder and director of Saratoga Holdings Pty Ltd (Saratoga), the largest shareholder of Suncoast Gold Macadamias. Saratoga have been a driving force in Australia's Macadamia industry through their plantations at Victoria Park in northern New South Wales since the mid 1970 's, Hinkler Park Plantations in Bundaberg and Emerald regions since mid 1980's and South Africa since 2003. Saratoga are now considered the largest Macadamia growers in the world.
Annette brings a wealth of experience to the Board having been a practicing lawyer for 29 years, having had her own commercial practice in Sydney and most recently as a partner in a Sydney CBD law firm leading their property and commercial teams before her retirement from practice in April 2020 to take on a more active role in Saratoga. Annette has held positions on the Board of MPC. Saratoga. MMI and Pacific Gold providing vast knowledge in the Macadamia industry. Annette Fontana was elected as a director of Suncoast Gold Macadamias at the 2019 AGM.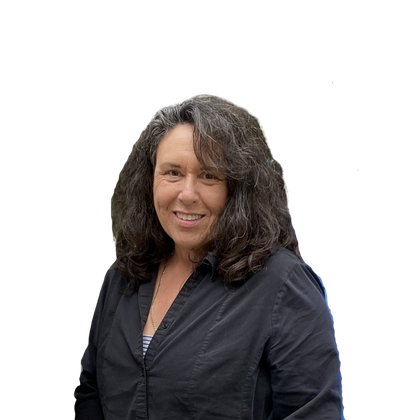 Nicole Wake
DIRECTOR
Macadamia grower Nicole Wake and her husband Daryl have been suppliers since 2013 and first became shareholders of Suncoast Gold in 2020. Prior to farming they were heavily involved in earthmoving in the civil, mining, construction industries and still operate an earthmoving business.
In addition to overseeing the administration and accounting side of their earthmoving and farming businesses, Nicole is hands-on on the farm and is involved in activities such as spraying and the running of the NIS sorting line during harvest.
The most rewarding achievement in Nicole's career has been the joint venture with the Macadamia Conservation Trust. Supplying nurseries in Queensland and New South Wales with genetically pure MCT1 scion wood to ensure that growers have access to this promising new cultivar. This venture realised in excess of $1m in royalties for the Trust, ensuring that the Trusts efforts to conserve wild populations of macadamias can continue for future generations.  Nicole was awarded the prestigious Norm Greber Award in 2021, recognising this commitment to the industry.
Nicole Wake was appointed Director of Suncoast Gold Macadamias in September 2023.