FROM THE SOIL TO THE SKY
Bringing together advanced tech providers, stress mitigation techniques and the latest agricultural software, this trial will be one to watch.  Jason Klotz from Red Rock Macadamias, Bundaberg, and Suncoast Gold Macadamias Grower Services Manager Paul Hibbert are undertaking a trial project to test products and the integration of various new technologies in macadamia. 
Article published in Australian Macadamia Society (AMS) News Bulletin – Summer 2020 pp 59-61
Images below – Australian Macadamia Society (AMS)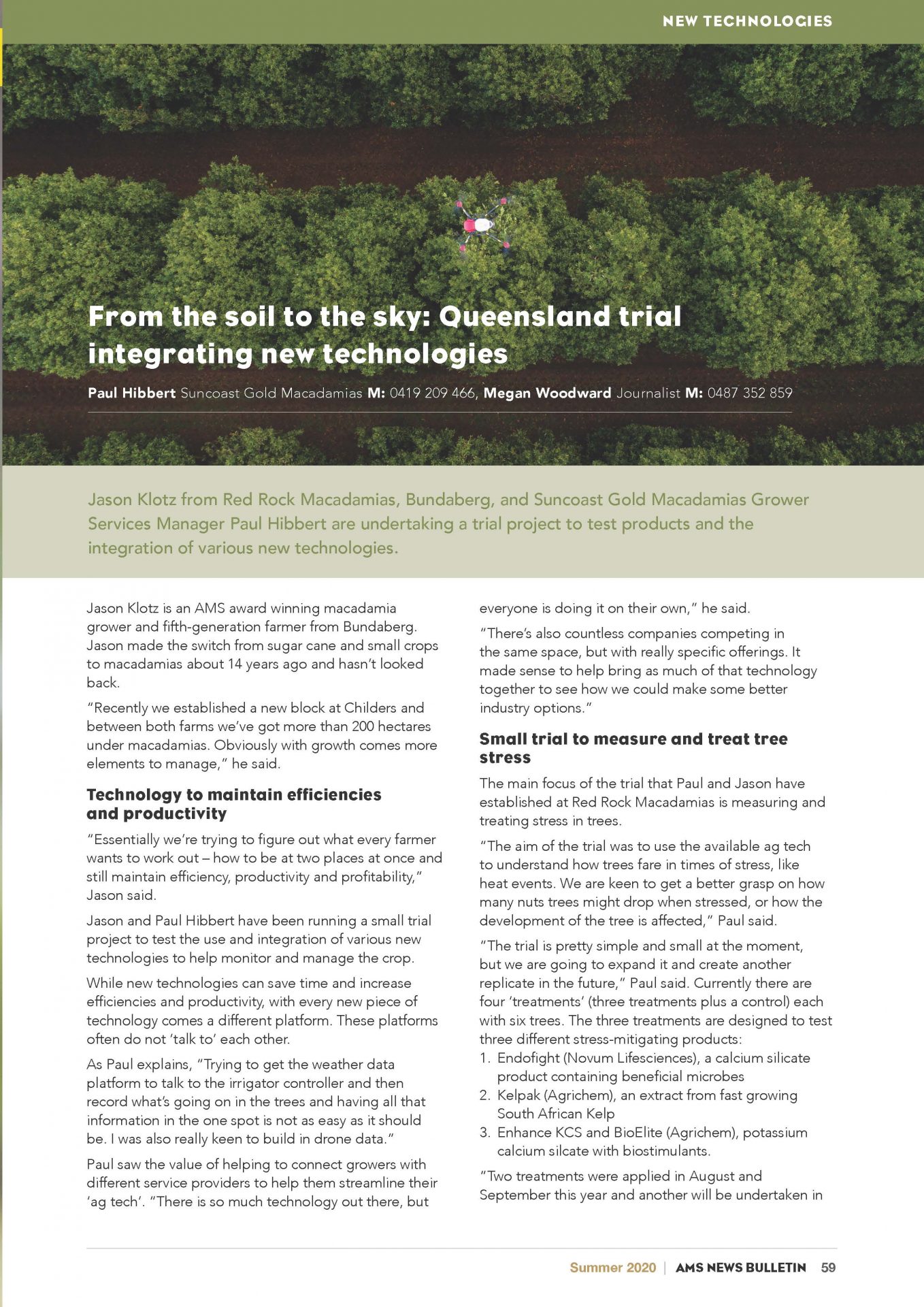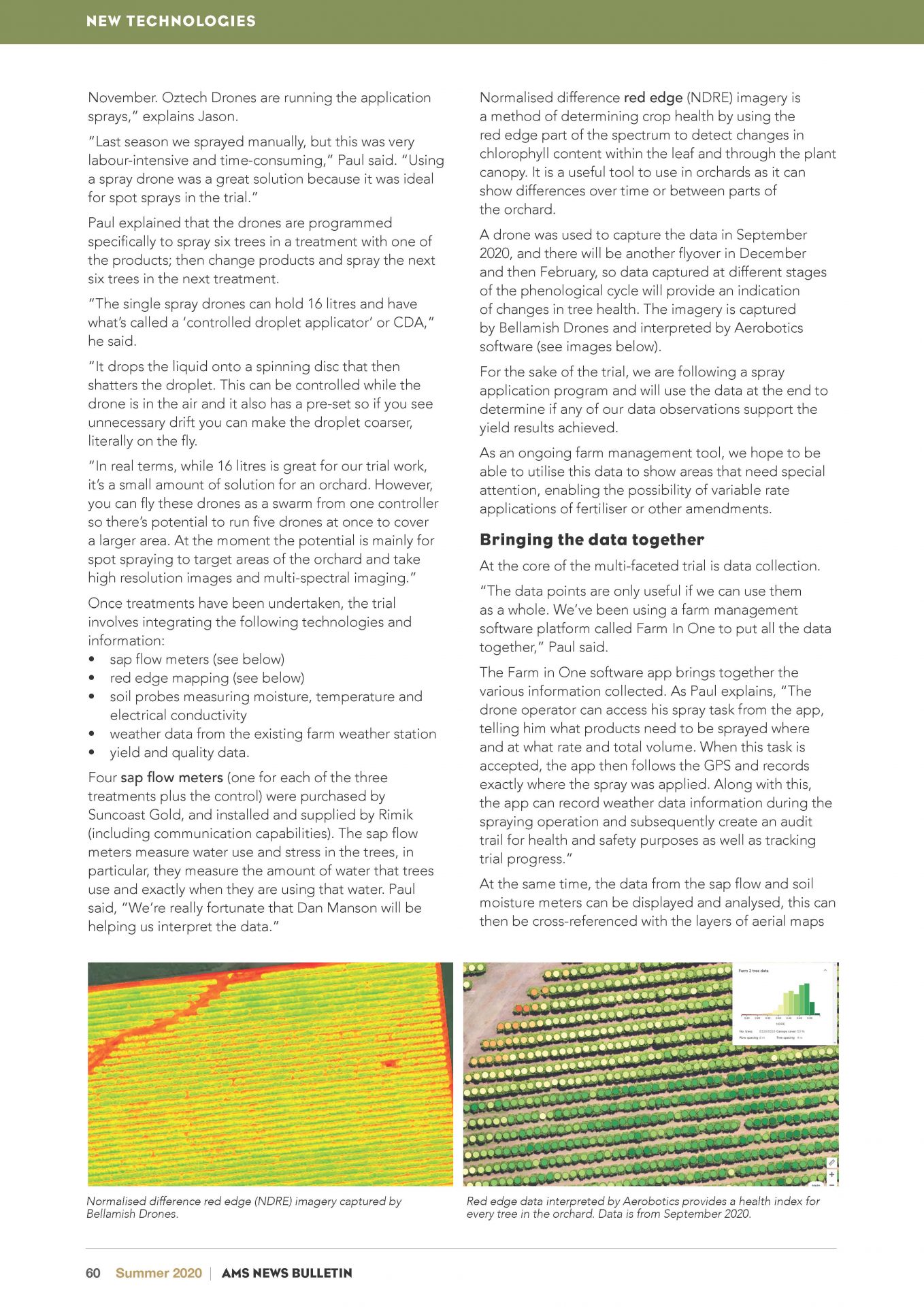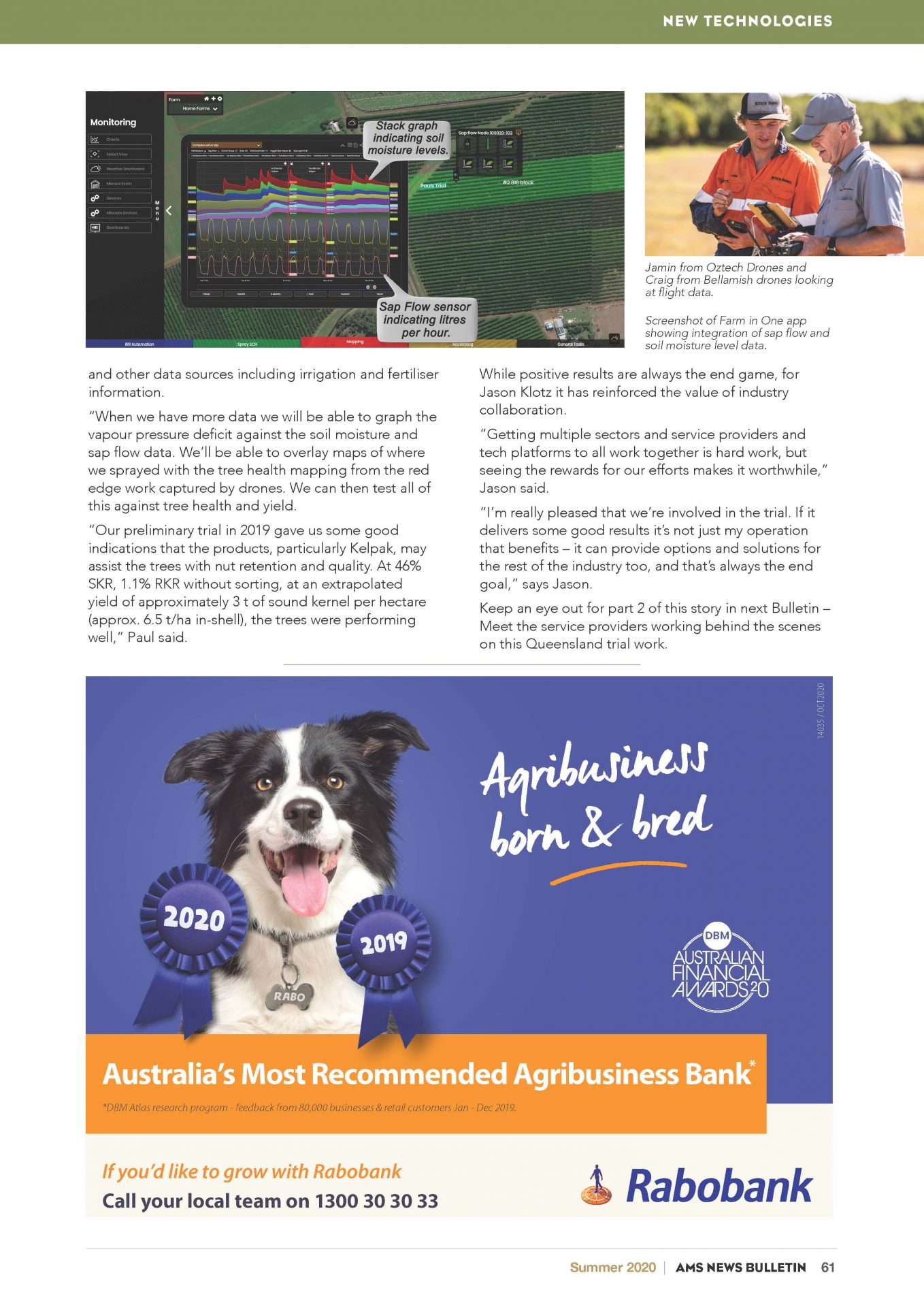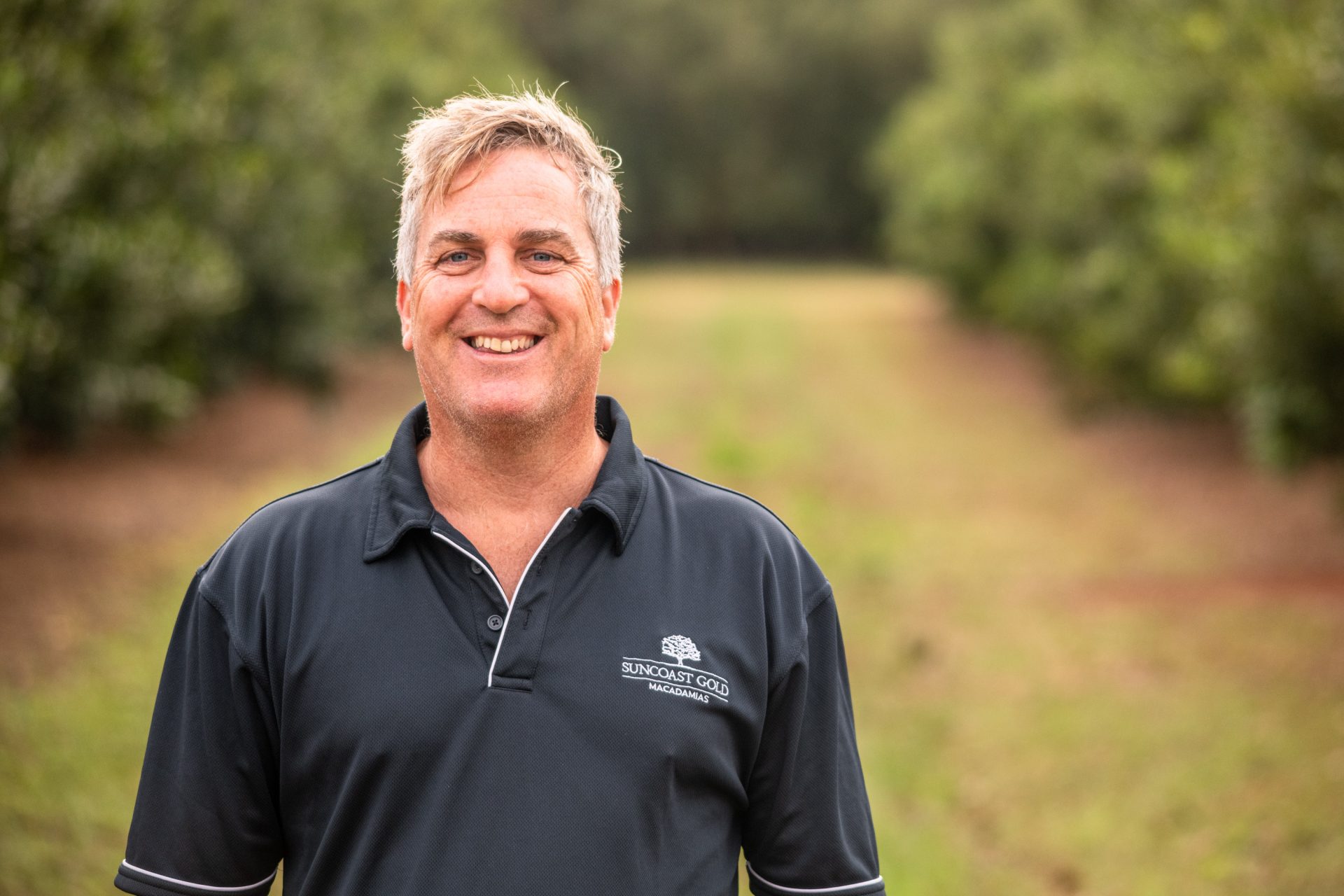 Paul Hibbert is the Bundaberg Grower Services Representative for Suncoast Gold Macadamias.  Paul has extensive experience in growing a range of horticulrural crops and particular interest in crop nutrition and technology solutions for agriculture.
Contact Paul
mobile 0419 209 466
email paul.hibbert@suncoastgold.com.au