This year we celebrate 35 years processing Australian macadamias for Australian growers. Suncoast Gold Macadamias was founded in 1985 by a group of passionate and forward thinking growers as a co-operative processing and marketing business and we are still owned 100% by growers.
The 2020 season has been challenging for many and during these times we are thankful for our rigorous Quality Assurance programs and procedures that have keep our employees safe, and our customers happy.
We are rising to the challenges and changes in the global markets by investing in our factory in Queensland to increase our capacity to supply domestic and global premium ingredients markets which create snacks and staple items for the health-conscious modern consumer.  The half a million dollar upgrade currently underway at SGM will more than double our roasting capacity, with vastly improved margins and efficiencies, and allow us meet the strong demand from our customers.
Suncoast Gold are here for the long term and our jointly owned marketing business Green and Gold Macadamias are investing in market development and product innovation in key segments around the globe.  The future may not be certain but we look forward to the challenges and rewards of another 35 years in macadamias!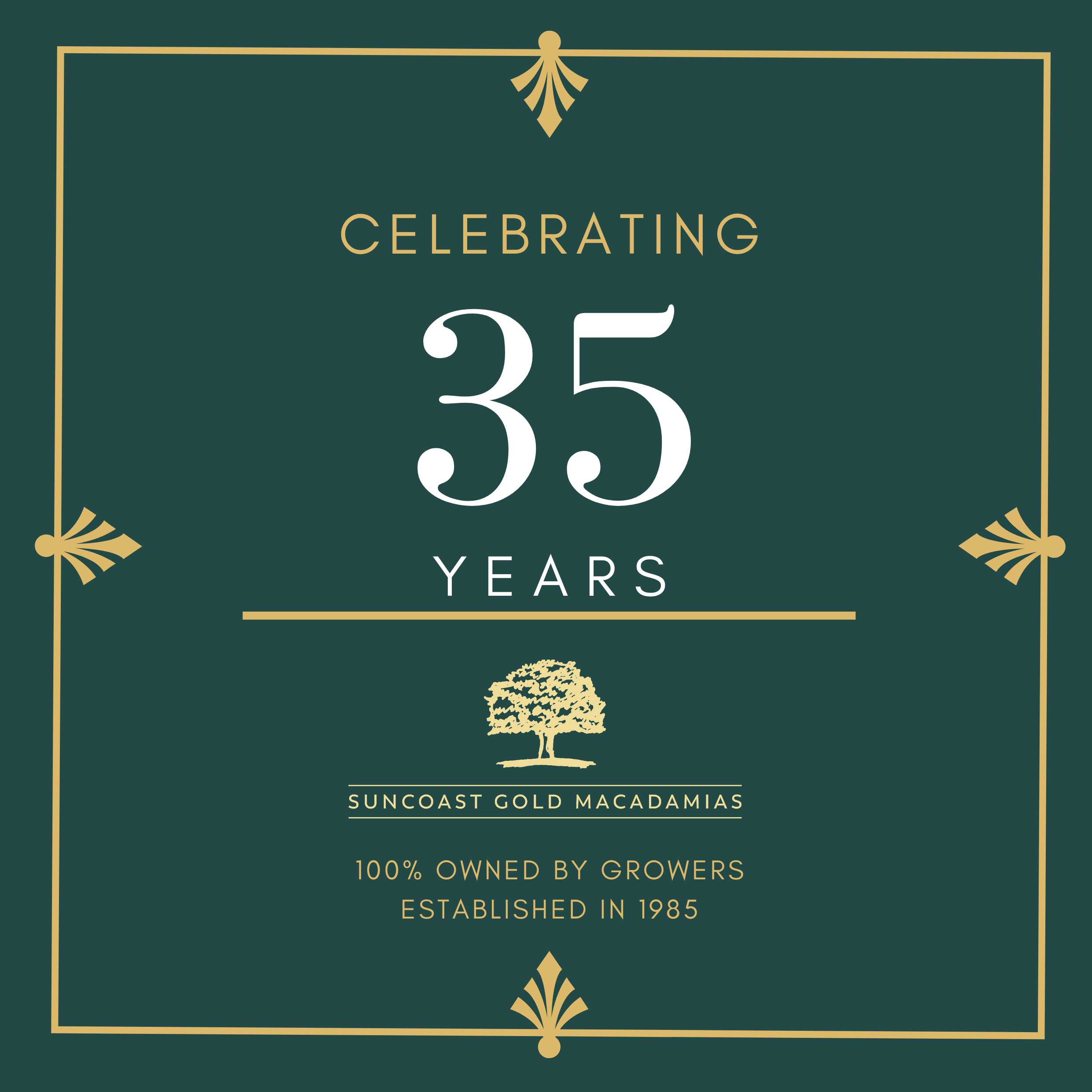 2021 nis offer – Coming soon